THE ACADEMY OF REMOTE VIEWING AND REMOTE INFLUENCING REALITY
Founded in 1997
Welcome to ARVARI: Our  Organization Pioneered Advanced "Remote Viewing"  Intel Data Collection Mindful Technologies for Civilian Applications and invented the Field of "Remote Influencing" Minds and Reality in order to Achieve the Creation of Better Individual and Global Realities for all of us and the Possible Avoidance of Unpleasant ones by Sensing Ahead our Probable Future.

We are Proud to Present:
The Ultimate Advanced Life Manifestation System:
THE PORTAL
THE MOST CRUCIAL MIND TRAINING TO HELP YOU NAVIGATE MASTERFULLY OUR VERY CHALLENGING TIMES
In These Increasingly Troubled Times What if You Could Rapidly Get Answers to:
What world situations will affect me soon?
Where will I most probably be in 1, 2 or more years?
How do I change and improve my life situation
How do I strongly intuit and influence my future and the reality of loved ones?
What are the real intentions of a person or group I am dealing with?
What is the best way to deal with a person or group and influence it to a harmonious outcome?
How do I attain inner peace, no matter what unsettling situation is "thrown" at me?
How do I avoid future "crisis" spots and events?
Where will the real estate or any financial market be this and next years?
Should I buy or sell a certain investment?
Should I engage in, or pursue, a relationship?
How do I quickly "heal" physical, mental, or spiritual dis-eases afflicting me or my loved ones?
Should I participate in a new career move, business, or situation?
How do I keep myself energized, young at heart, spirit, and body for as long as I desire?
Learn These Answers and a Lot More With Arvari
What Is Remote Viewing and Remote Influencing?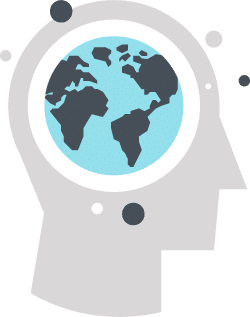 Remote Viewing
Remote Viewing (RV) refers to Scientifically tested, formerly classified, Mind Training Technologies, originally Developed by some Intelligence Services, that allow to break the Space-Time Barrier. Remote Viewing is the ability to Perceive, through a Projection of intense Deep Inner Consciousness, People and Events Distant in Time-Space. Our School Teaches an Original Method of  Remote Viewing where one uses the Deep Theta Brain State to Interface with one's Deep Subconscious and our Human Collective Unconscious Mind to target any Point Across Space-Time and Access pertinent Information originating from the Data Matrix Quantum Background Field of the Implicate Vibratory Etheric Consciousness of the Subconscious Quantum Mind. You can  then easily  intuit and view in advance you best choices and manage to  avoid bad and hurtful ones. This Training is an Integral Part of our "PORTAL" Course.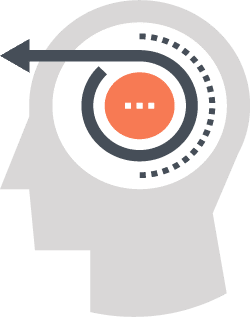 Remote Influencing
Remote Influencing (RI) is an Original Term First Introduced by our Academy in 1997 and refers to our Very Advanced and Pioneering Advanced Mind Training Technology. It Transcends most other known Influencing Methods and allows one to Consciously use the Deep Delta Brain State as a Portal to the Universal Mind Dimensions from whence you Can Powerfully Influence and Manifest the Life, Mind, Body and World of your Dreams. We are the Only Institute Worldwide to Teach you How to Operate in Deep Delta (your Usual State of Deep Sleep) with Full Awareness and use our Advanced Techniques to Influence People and Reality. The Large Amount of Enthousiastic Feedback we have received for decades is a Testimony to the Powerful Transformative Force of undergoing our life-changing training and the varied tailor-made experiences our students undergo while undergoing our RI training. as a part of our "PORTAL" Course.
Get A FREE Copy of 'Remote Influencing Secrets Revealed' E-Book:
This is the Most Powerful Information EVER Revealed on the UNITY of MIND and MATTER, and the True Unified Field Reality and the reason.  It reveals WHY MIND (thought observation i.e. consciousness) as the true cause and primal substance of our Universe CAN AND DOES INFLUENCE MATTER and reality as the true effect Powerfully, be it your biology or much more!   Yes, the technique is simple and free of rituals, and does not require physical substances or special technologies, joining secret "elitists'" organizations or government programs all wowing to keep it all hidden from the masses.
You were all born with it, you all carry It, as long as you exist. You just need to make it "revealed!"
Because of the seriousness we attach to the increasingly turbulent times and situations we are all experiencing in Creation, we have decided to make our newest version of our e-book "The Secrets Of Remote Influencing Reality Revealed" available to all.
In it you will find:
Why mind can and does influence our biology, as the placebo effect shows, and the field of Epigenetics has proven.
Why deep states of energized mind are key to healing and influencing one's self and others and crystalizing REALITY as we know it.
You will learn that true Light is not the electromagnetic light we see which is but one type of reflective light that is projected for us so that matter takes on reality, but rather Intelligent Light as vibratory Light particles which we do not yet perceive.
Why Mind/Consciousness is key to the reality of our perception of matter as modern quantum Physics has proven both theoretically and experimentally.
Why time and space can be easily instantaneously bridged by mind far beyond the speed of Light as the Aspect experiment has shown and the quantum entanglement proven.
You will learn why you can Remote View any point on this planet and beyond, and sense your global and individual Probable Future and/or even the past.
What is the real function of your brain and why deep Brainwave states, which increase the outer penetration of slow Theta and Delta waves by putting the brain cortex region dormant, are key to reaching with full awareness portals of new dimensional operations.
You will understand how you mind is not restricted by Space and Time and how truly powerful you can become when you come to that realization. And much more….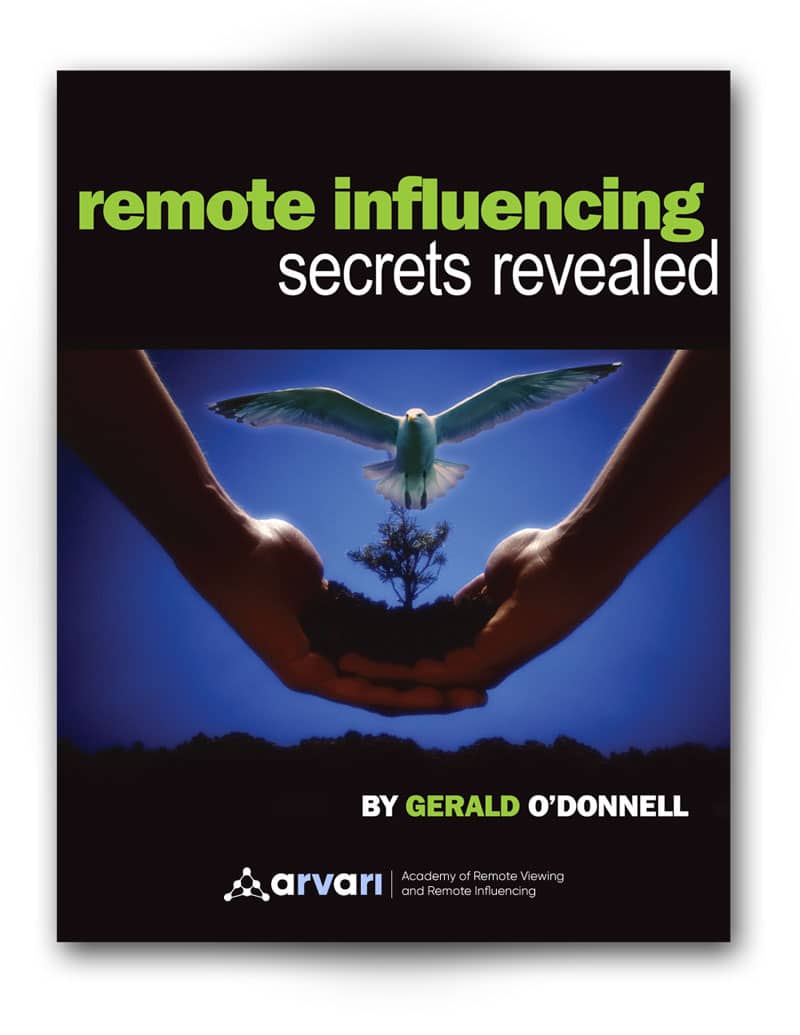 We're Pioneers of Remote Viewing and Remote Influencing Technologies Since 1997.
Thank you so very much for bringing this most important work to the planet. I am eternally grateful that you have taken the time to share your gifts.
I have done a lot of programs, spiritual and otherwise, and this is the most profound, holistic and integrated program I have ever come across. I have studied energy work, but this program gives you everything you need. I feel I have released so much fear, and have so much certainty about the NOW. I can also sense a bright and compelling future. Without even really fully understanding the techniques, I believe I remote influenced the reduction of pain for my boyfriend who smashed his finger and was screaming in pain. Within a few minutes of my accessing the ONE his pain calmed down. I am so glad that you did not just show us the "techniques" of RV and RI, but rather gave us an incredible context regarding our relationship to the ONE. I feel like I am finally coming home. Thank you so much…
 Dear Gerald
I am seeing a tremendous increase in many abilities.. especially manifestation abilities. (I must be careful what I think about).
Lucid dreaming occurs regularly along with fairly accurate psychic and sensing abilities…
It has been an awesome journey.
You were correct when you stated that the 2nd time through the program would result in quantum changes!!
Thank you for this incredible work!
 I fell backwards and landed on a concrete step on my left arm. The bone in my arm snapped immediately in half, right above my elbow. My elbow twisted and was pointing towards my stomach, and the  back of my hand hit myself in the face. My arm was completely broken and mangled… 
When I got to the hospital they gave me an IV and a pain killer. The pain killer made me groggy, and I decided to try to go into Delta and try to manifest a healing… I definitely went into Delta and commanded a healing… A doctor came in shortly and took x-rays….They came back in looking kind of perplexed told me that my arm was not broken. I exclaimed "What! I saw the bone break and it was bulging out of the back of my arm!" The doctor leaned over and whispered to me: "We don't know what happened but your bone isn't broken anymore." He did not know what to say…. I went back to work the next morning and nobody could believe it! I am so thankful for Gerald's course.
Every Friday for the past 6 weeks I have gone to a casino that is near me. I play the triple play jacks or better poker machine. I RI every time just before I go that I will (have) hit the royal flush. The payout is $4,000.00. 5 times I have hit it, and on the 6th time it actually dealt me the royal flush which means it is on all 3 hands for a total of $12,000.00. So far the total of 6 trips is $32,000.00. Even as I drive to the casino, I see it, feel it, taste it, breath it.
I would like to express my thanks to you and acknowledge how much the course has helped me on so many levels. I have done extremely well in my precious metals investments over the past years, thanks to your advice and my Remote Viewing and Remote Influencing abilities. In many cases my investment decisions are based on reviewing the business plans of a number of companies and then I short list them on the basis of my feelings to determine whether I should make the investment or not.
I've been listening to your material for 7 years while practicing chiropractic medicine. I technically died in a hospital in 2004. I am now feeling & looking younger, more aware, see auras…
I am literally tuning back into being here on earth. I've been allowed to see the freedom that I always had! I am trading commodities effortlessly. Love and Light to you…Thank you.
Learn Remote Viewing Techniques With Our Remote Viewing Training Course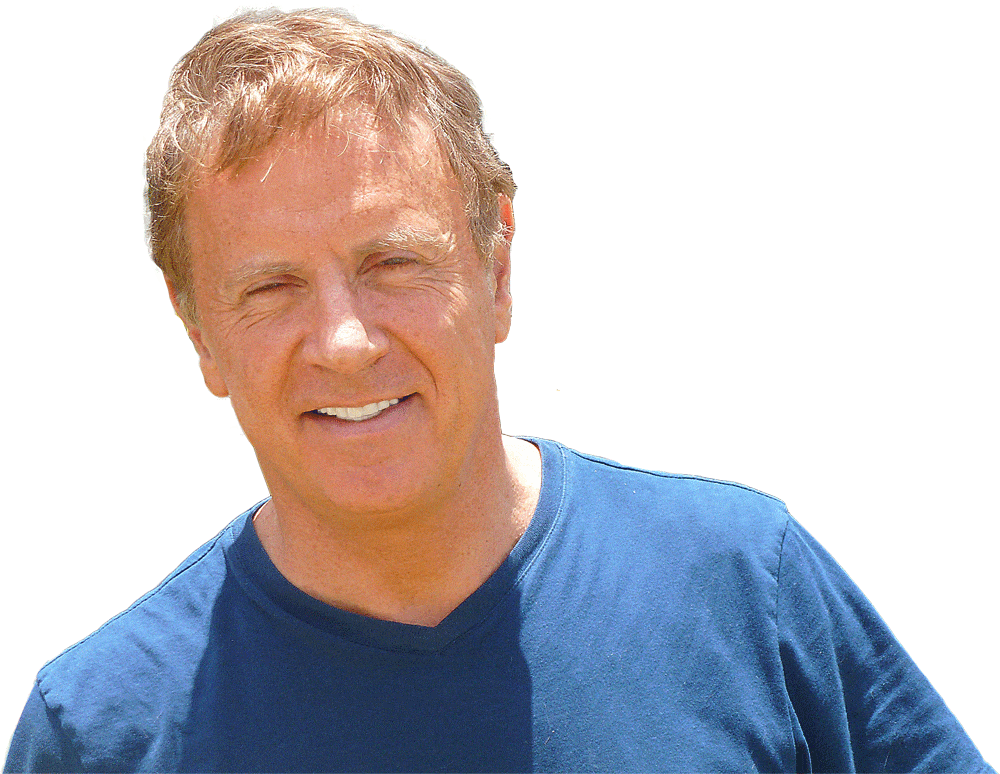 Who Is Gerald O'Donnell?
Internationally renowned Gerald O'Donnell (BSc Mathematics, MSc Computer Science, MBA International Finance), former Western intelligence agency Remote Viewer and founder of the Academy of Remote Viewing and Remote Influencing, has been a visionary in mind-consciousness research.
"Six months ago, I purchased your course. I want to thank you for your fantastic course. I have found that I have developed much better intuitive sensitivity. I also have much better control over who, what and where I visit and what I do while in the Theta state. I believe that your information is quite possibly a new way for Mankind to see itself and understand the physical world.
Thank you very much,"
Alexander Markus, Ph.D., M.D. (A.M.)
President of the Celeste Institute
"Let me start by saying that after listening to part of the Complete Remote Viewing Training System, I have had several premonitions.
The most recent prompted me to buy a bear market stick fund on 9/10/01. I am very impressed with the message posted on your site on 8/31/01. I just saw it now. I will be visiting this site EVERY day. Amazing!
Thank you for your time."
Dr. Leon O.
"I am seeing a tremendous increase in many abilities that I had before being exposed to your work especially manifestation abilities. (I must be careful what I think about)
Lucid dreaming occurs regularly along with fairly accurate psychic and sensing abilities. As a result, I have become uncomfortably "sensitive" to many new physical things such as bright fluorescent lighting, loud sounds, telephones etc. Many people have commented on the light surrounding and emanating from my being.
Thank you for this incredible work! You were correct when you stated that the 2nd time through the program would result in quantum changes!! It has been an awesome journey. Thank you for this incredible work!"
Linda Wheatley, Ph.D.,R.T.(R)(MR)
Chair, Radiologic Technology Program
Assistant Professor, Mercy College of Northwest Ohio
Discover The Portal, Our Landmark Training Course, and Have the Life You Desire and Deserve.
No other systems of meditative discipline and mind awareness/expansion techniques exist anywhere else on this planet that take you so rapidly to such highly beneficial and ground-breaking gateways where your whole being is transformed and evolved into a new and higher human format.